Each year, many schools and public libraries from all over Australia spend a week celebrating books and Australian authors and illustrators. Classroom teachers, teacher librarians and public librarians develop activities, offer competitions and tell stories relating to a theme to highlight the importance of reading.
The Children's Book Council of Australia (CBCA) is a volunteer run, not for profit, organisation that was established in 1945 and is comprised of branches of individual members who are passionate about children's and young adults' literature.
Visit CBCA Book Week by clicking here.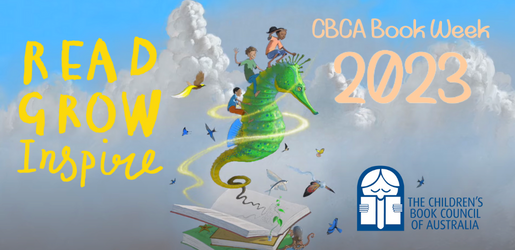 Matt Ottley's illustrative flair doesn't stop with this gorgeous design, he has also intertwined a mysterious riddle for you to crack! In this picture, there is an element or thing for every letter of the alphabet, can you find them? It could be the name of the thing like "S" for "Starfish", or it could be something about the thing like "F" for the "Five" legs of a starfish!