Have you always felt the urge to write and can't find the right inspiration? Maybe these ideas will help you.
Be inspired by young writers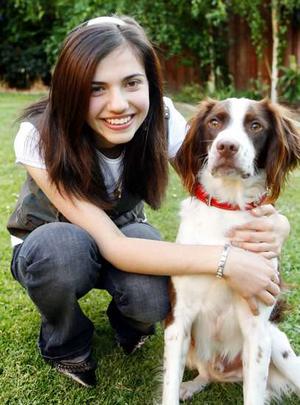 Alexandra Adornetto lives in Victoria, Australia. Her first novel, The Shadow Thief, was published by HarperCollinsPublishers Australia when she was fifteen years old and she has worked as a writer ever since.
Borrow Alexandra's books for FREE from your library. Visit our catalogue and you will discover that we have Alexandra's books in hardcopy, e-book and e-audio. ALERT : Alexandra is the narrator for The Shadow Thief in the e-audio version.
Alexandra answers 10 terrifying questions here.
Christopher Paoliniwas fifteen when he wrote the first draft of Eragon and his family self-published the book in 2001. Borrow Christopher's books for FREE from your library. Visit our catalogue and you will discover that we have the series books in hardcopy, and on CD.  ALERT :  Eragon is also a movie. ASK AT YOUR LIBRARY!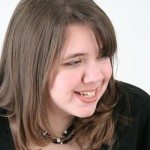 Kody Keplinger was born and raised in a small town of western Kentucky, where she penned the New York Times and USA Today bestseller, The DUFF, at age seventeen. The DUFF, now a major motion picture!
Take heed of advice from published authors
"A writer who waits for ideal conditions under which to work will die without putting a word on paper."  E.B White Paris Review Fall 1969
Cassandra Clare, author of the Mortal Instruments series, has collected links to the writing advice she personally has found useful in the past.
Free writing skills
Stuck for ideas? Try The Brainstormer. The Brainstormer can spark a quick flash fiction workout, ignite short stories, or even kick off entire screenplays or novels. Available as a free online version or, for a fee, you can download an app.
Just as athletes warm-up with stretches before they exercise, writers often warm-up before writing. Freewriting is writing without planning, and these are the rules :
– Write whatever comes into your head (no matter how strange)
– Don't correct your work
– Don't stop until your time is up
Why not try it? Write for three minutes without stopping and you might be surprised with what you've written. Maybe it could be something you could use in a story.
Do you ever get stuck when you're writing a story? Don't know where to start (or end for that matter)? Not sure how to make your readers laugh?
Storycraft is World Book Day's web-based storytelling tool, which takes you on a unique step-by-step journey to writing and sharing stories in different genres. All with the help of more than 50 top authors, who share their top tips with young writers at every stage.
What makes a great book?
Do your research about what makes a good book.
Try Kids' Book Review for

writing tips

for picture books.

This 

song

 covers the five main elements of a story: 

Setting, Plot, Characters, Conflict and Theme. Whether you're studying a short story, a novel, an epic poem, a play or a film, if you don't find these five elements, you're not looking hard enough. With a catchy chorus that's hard to forget, this "five elements of a short story" rap will get you hooked.
Meet other writers

If you want help finding professional writing services, help to find events where you can meet other writers and readers or attend a course on writing, or if you are looking to enter a writer's competition, Good Reading is the site for you!
Family and friends don't want to hurt your feelings
Seek out professional writing services to assess your work especially if you are just starting out. It is always good to get an unbiased opinion and constructive criticism to hone your craft.
Be aware that there is usually a cost for this service. Some publishers may be able to point you to some reputable services.
Submit your work
You won't know if you don't try!
Seizure is working on a variety of projects which can use your help
We have a subscription to SPINEOUT – a great interactive magazine from Good Reads  created by you(th). Take a look and send something in!

Try writing to blogs, newspapers, journals but do your research first. There is no point in sending a short romance to a fishing magazine!

Visit some publisher's sites and read their specific submission criteria. 

Some publishers for young writers include : 

Pan Macmillan Australia and Penguin Books Australia