Tips on how to select your next great read
1. Watch book trailers and reviews
3. Read reviews and sneak peeks
Read free chapters such as the first three chapters of Glass Sword by Victoria Aveyard.
Try this site for recaps of old favourites including Jane Eyre, Lord of the Flies, Frankenstein, Romeo and Juliet, To Kill a Mockingbird, The Crucible. You can even make your own recap, request a recap and start discussions. Great tool for school too!
Booktrust is filled with reviews, author interviews, recommended reads for teens and literary awards. Give it a go!
4. Check out the top teen choices
We love to make lists and share them around. Find them at the library, on the internet, make your own and share with us.
Here's one – the Teens' Top Ten is a "teen choice" list, where teens nominate and choose their favorite books of the previous year! Find 2015 here.
Try teenreads for new titles and reviews.
There is no other award in Australia that reflects what teenagers want to read more than the Inky Awards. These are international awards for teenage literature, voted for online by the readers of insideadog.com.au.
Try the books for older readers in the Children's Book Council of Australia awards.
Meet your next favourite book using Goodreads' listotopia
6. Ask your favourite author what they are reading
Holly Black, author of The coldest girl in Coldtown, maintains a very comprehensive site of suggested reading.
Cassandra Clare author of The shadowhunter chronicles keeps a great list of fantasy book recommendations.
Rick Riordan author of the Percy Jackson series is often asked for his recommendations and offers two sites here and here.
7. Browse
browse book stores
browse the library
browse the internet
browse catalogues
browse second-hand shops
browse a friend's book shelves
browse our online ebooks and online audiobooks
8. Use online tools
Try some of these online programs to help select your reading based on your preferences.
Providing reviews for over 135 000 titles Novelist also includes Author Read-alikes and Book Discussion Guides.
Information on over 350,000 books.
Discover new writers you will like, travel the map of literature and discuss your favorite books and authors.
Each author may seem to have a unique style but you can find similar reads to your favourites here. Or Google who writes like and choose your own favourite site.
Record your reads and favourite genres in Goodreads and receive surprisingly insightful recommendations.
9. Is the latest movie a book?
10. Subscribe
Subscribe to news feeds from book sellers and your favourite authors. Some examples include :
11. LISTEN to a book
Do you prefer to put your earphones in, close your eyes and lay back in bed and listen to a book?
Browse the collection  and get your library card ready to download a FREE audio book from here and listen offline at your leisure.
12. Create a Book Club
Share your love of reading with others by forming a book club. Open to library members aged 15-18 years. Gather 5-10 individuals, nominate a group leader, pay the $200 club membership and you can begin your own book club.
The Writer In You
Have you always felt the urge to write and can't find the right inspiration? Maybe these ideas will help you.
Be inspired by young writers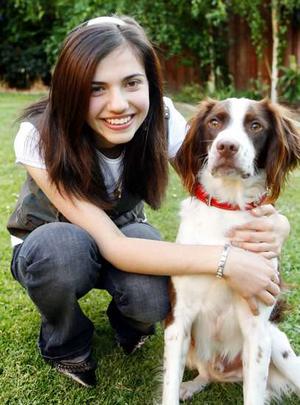 Alexandra Adornetto lives in Victoria, Australia. Her first novel, The Shadow Thief, was published by HarperCollinsPublishers Australia when she was fifteen years old and she has worked as a writer ever since.
Borrow Alexandra's books for FREE from your library. Visit our catalogue and you will discover that we have Alexandra's books in hardcopy, e-book and e-audio. ALERT : Alexandra is the narrator for The Shadow Thief in the e-audio version.
Alexandra answers 10 terrifying questions here.
Christopher Paoliniwas fifteen when he wrote the first draft of Eragon and his family self-published the book in 2001. Borrow Christopher's books for FREE from your library. Visit our catalogue and you will discover that we have the series books in hardcopy, and on CD.  ALERT :  Eragon is also a movie. ASK AT YOUR LIBRARY!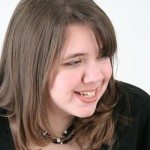 Kody Keplinger was born and raised in a small town of western Kentucky, where she penned the New York Times and USA Today bestseller, The DUFF, at age seventeen. The DUFF, now a major motion picture!
Take heed of advice from published authors
"A writer who waits for ideal conditions under which to work will die without putting a word on paper."  E.B White Paris Review Fall 1969
Cassandra Clare, author of the Mortal Instruments series, has collected links to the writing advice she personally has found useful in the past.
Free writing skills
Stuck for ideas? Try The Brainstormer. The Brainstormer can spark a quick flash fiction workout, ignite short stories, or even kick off entire screenplays or novels. Available as a free online version or, for a fee, you can download an app.
Just as athletes warm-up with stretches before they exercise, writers often warm-up before writing. Freewriting is writing without planning, and these are the rules :
– Write whatever comes into your head (no matter how strange)
– Don't correct your work
– Don't stop until your time is up
Why not try it? Write for three minutes without stopping and you might be surprised with what you've written. Maybe it could be something you could use in a story.
What makes a great book?
Do your research about what makes a good book.
Try Kids' Book Review for it's downloadable ebook on writing tips for picture books.
This song covers the five main elements of a story: Setting, Plot, Characters, Conflict and Theme. Whether you're studying a short story, a novel, an epic poem, a play or a film, if you don't find these five elements, you're not looking hard enough. With a catchy chorus that's hard to forget, this "five elements of a short story" rap will get you hooked.
Meet other writers

If you want help finding professional writing services, help to find events where you can meet other writers and readers or attend a course on writing, or if you are looking to enter a writer's competition, Good Reading is the site for you!
Family and friends don't want to hurt your feelings
Seek out professional writing services to assess your work especially if you are just starting out. It is always good to get an unbiased opinion and constructive criticism to hone your craft.
Be aware that there is usually a cost for this service. Some publishers may be able to point you to some reputable services.
Submit your work
You won't know if you don't try!
Seizure is working on a variety of projects which can use your help
We have a subscription to SPINEOUT – a great interactive magazine from Good Reads  created by you(th). Take a look and send something in!
Try writing to blogs, newspapers, journals but do your research first. There is no point in sending a short romance to a fishing magazine!
Visit some publisher's sites and read their specific submission criteria. Some publishers for young writers include : Pan Macmillan Australia and Penguin Books Australia
On behalf of members, Riverina Regional Library subscribes to databases including encyclopedias, legal information and learning resources.
Remote access: for access at home you may be required to enter your membership number to login to these resources.
To access most of our eLibrary products your sign in is your library membership number beginning with an upper case R and then six numbers.
Your password is your date of birth expressed as ddmmyyyy, so if you were born on the 21st March 1997 your password will be 21031997
In library use: the public Internet computers at our branch libraries have unrestricted access to these services.
Your local library may hold HSC Lock-Ins (where you have the library to yourself for a quiet place to study), Study Spaces and Homework Help tutor sessions so check it out!
Stay on track for all your exams
At your library
These are examples of what you can find :
(Titles represented here are not necessarily kept on a shelf at your local library. For a small fee, staff can organise a request organised for the resource or you can learn how to DIY here.)  
Excel HSC standard English Shelf Location: 820.76 SPUR

Biology : past HSC papers and answers 2001-2006  Shelf Location: 574.076 BIO
For more titles visit the catalogue and type HSC into the search box and click on SEARCH.
OR
Type any relevent word such as Essay writing or Study notes.
Example result :
Mark Haddon's The curious incident of the dog in the night-time : study notes for standard English : Module B 2009-2012  Shelf Location : 823.914 HADD
Websites
Exam Advice Videos – NESA has NESA has developed videos that summarise key information about the HSC examinations for:
ENGLISH
STANDARD MATHS
SCIENCE
HSIE
Board of Studies – for your curriculum, exams, examples of exam answers, markers notes and more
Test yourself – with these online multiple choice exams from Board of Studies NSW
HSC Research Guides – maintained by the State Library of New South Wales
CSU Online links to past exams and study guides, free online resources for each year 12 subject or stream and free multidisciplinary resources.
Wolfram|Alpha dynamic computations based on a vast collection of built-in data, algorithms, and methods.
IXL – Maths practice that feels like play.
Bozemanscience – science videos
Khan Academy – Students can make use of our extensive library of content, including interactive challenges, assessments, and videos from any computer with access to the web. Click SUBJECTS at the top of the screen in the Khan Academy site to find your topic.
Cliffs Notes provides you with summaries in both text and audio for a large variety of books.
Sparknotes can be great for video notes of your set texts.
Find more notes and even an app for your books at LitCharts.
Your parents can help you too