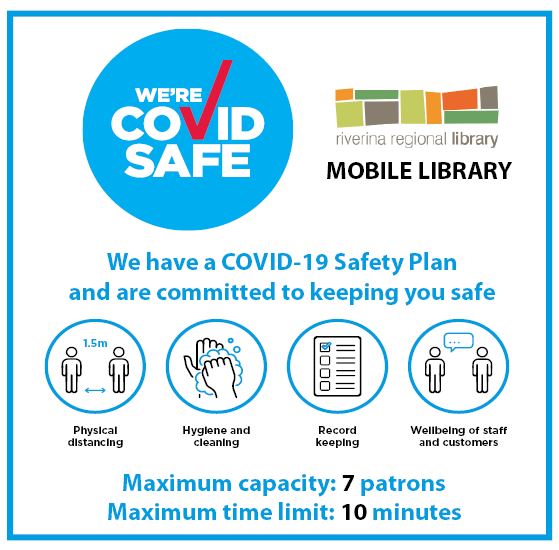 The Mobile Library is a library branch on wheels! You'll find books, DVDs, magazines, and audiobooks for all ages, as well as public access computers and free Wi-Fi.
To ensure compliance with physical distancing requirements, a maximum of 7 patrons will be permitted on the Mobile Library at any one time for a maximum of 10 minutes.
Patrons will be required to use the hand sanitiser station upon entry, and are requested not to visit if they:
are unwell or have fever/symptoms of respiratory infection
have returned from overseas or hotspot in the last 14 days
have been in close contact with a confirmed case of COVID-19 in the last 14 days
School groups will not be permitted to visit the Mobile Library under current restrictions.
Returned items will be quarantined for 3 days before being available for loan.
Riverina Regional Library is committed to keeping everyone safe from COVID-19.