A reminder that members will need to log in or create an account on the RBdigital website before being able to log in to the app for the first time.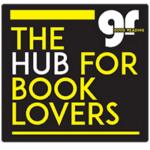 Good Reading Online Hub for Book Lovers. Access the latest edition of Good Reading magazine. Share your love of reading and enjoy the benefits of the hub with others.
Interactive magazine just for 12-18 year olds. Written by YAs – share your ideas and thoughts and share your creativity in words, art, film or music.
Enjoy the experience of being PUBLISHED! With interviews of popular children's authors, sporting heroes, and of course plenty of competitions, PK eMagazine is a great resource for all primary school kids!